Members of the "Team Lef" group took the formations as a rest area.
A group of cyclists known as "Team Lef" was exhibited on social networks for damaging the stromatolites of the Bacalar Lagoon, while they bathed in its waters.
There were at least 12 cyclists who finished their ride this Saturday in a gathering in the area known as "Los Rápidos". Through various photographs that the attendees themselves shared, it is revealed that they used these organisms as resting places and walking on top of them despite the fact that this action is prohibited.
In the last two months, at least six other cases have been reported where visitors damaged these structures. This is without counting the tears caused by boats that hit them during their anchoring, or by kayaks or boats that, while being dragged by "the rapids", tear entire parts of these systems. (Facebook)
The stromatolites of Bacalar have suffered serious deterioration
A study at the end of 2019 by the Ecology Laboratory of the Autonomous University of Mexico (UNAM) reported that the stromatolites of Bacalar have suffered a serious deterioration by the visitors who pose on them, which affects the environmental health of the entire lagoon body. , since they function as reefs of it.
The report informs that living organisms are found in the first 10 centimeters of the stromatolites, so if the superficial part is detached, its growth stops  The most affected area is precisely the channel known as the Rapids.
The most worrying thing is that although the local population knows of the importance and sensitivity of these living stones, it is also this group that most damages them, according to Dr. Luis Isaura Falcón Álvarez, who led this investigation to find out their deterioration.(Facebook)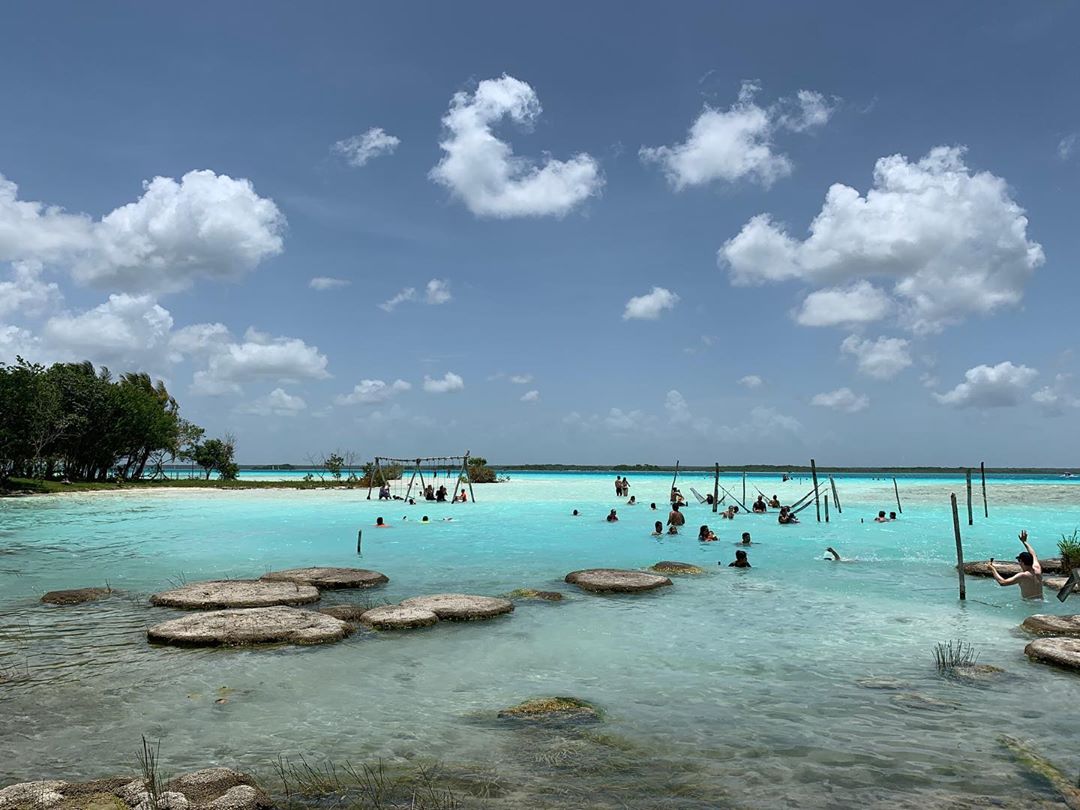 And although in December of last year they asked the municipal authorities to prohibit vessels from approaching the stromatolites at a distance of 50 meters, in addition to preventing navigation in narrow places such as Los Rapidos; so far neither the Bacalar City Council nor that of Othón P. Blanco have done anything about it.
Source: sipse.com