According to the National Meteorological Service ( SMN ), Cold Front Number 11 will remain stationary over the Mexican southeast and the Yucatan Peninsula.
This is due to the fact that frontal system number 11 will extend over the northeast of the Caribbean Sea and will interact with tropical storm 'Eta', which is located in Honduras and Nicaragua and will cause rains in several Mexican states.
The heavy rains are forecast in Chiapas, Quintana Roo and Tabasco; very strong in Campeche, Oaxaca and Veracruz; and strong in Yucatán and Puebla.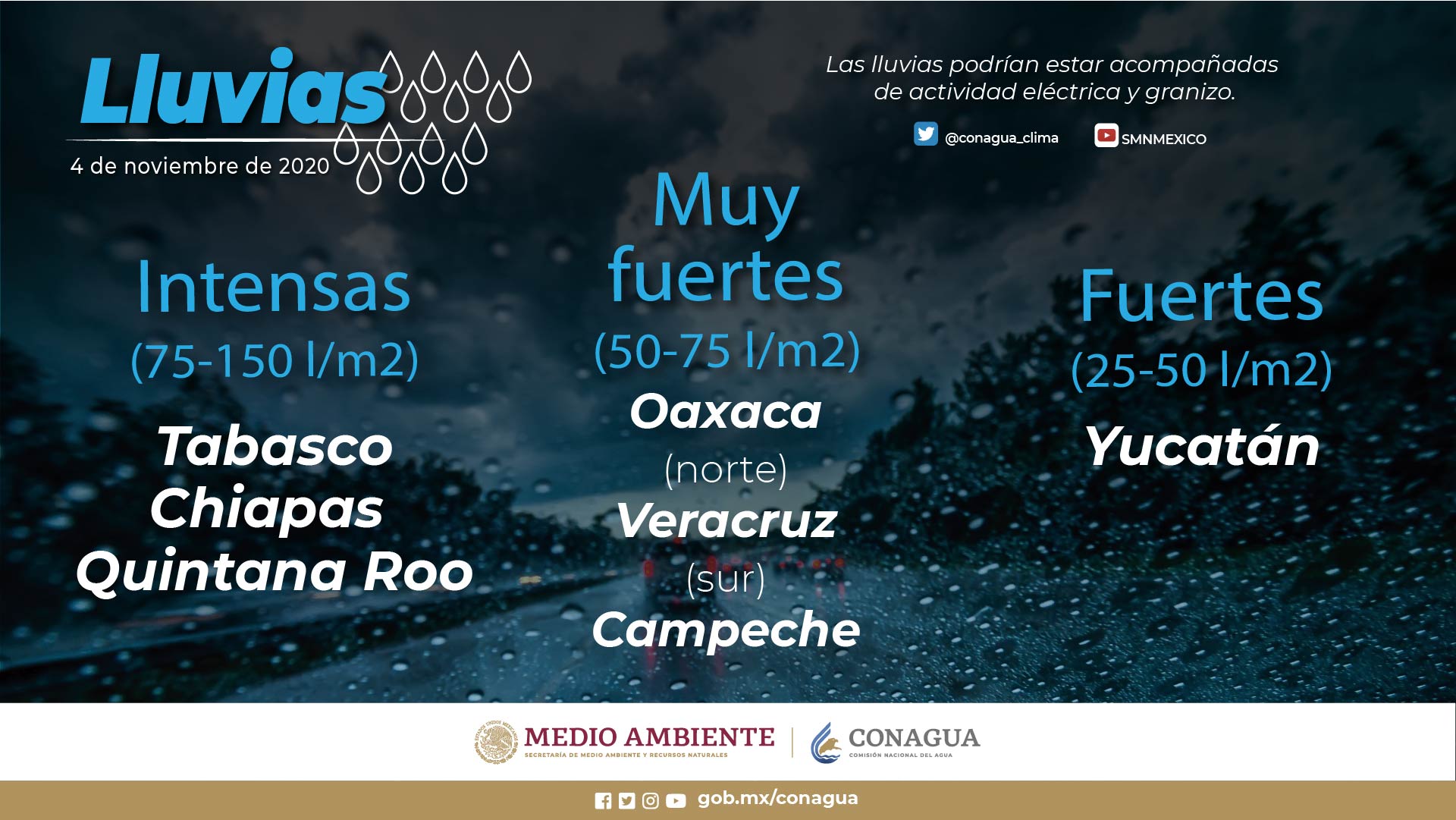 As for the swell, it is expected to reach 4 to 6 meters on the coast of Quintana Roo; 3 to 5 m high in the Gulf of Tehuantepec; from 2 to 4 m on the Yucatan coast, and from 1 to 2 m high on the coasts of Campeche, Tabasco and Veracruz.
In turn, the cold air mass that predominates in the interior of the Mexican Republic maintained a dry environment and morning frosts in the states of the North and Central tables.
Likewise, minimum temperatures of -5 to 0 degrees Celsius with frosts are forecast in the mountains of Chihuahua, Durango, State of Mexico, Hidalgo, Puebla, Tlaxcala, Veracruz and Zacatecas.
Source: smn.conagua.gob.mx